Her First & Last Trip To Disney's Festival Of The Arts At EPCOT! | Good Food, New Friends & Fun!
192,019 Views · Posted 1 year ago
In today's vlog we head to EPCOT at Disney World for the last day of the International Festival of the Arts! Jenn hadn't been yet this year so we wanted to go for the last day so she could try some of the food items she was looking forward to and have some general festival fun! We started with a little park update, get our passholder magnet and showed some of the new ride construction. Then we head into World Showcase to try some food! We started by going clockwise and going towards Mexico. Then we made our way to the China booth to try some spicy beef shumai and pork bun. They were both really good but the pork was a little chewy. We also tried some items from the Cuisine Classique (the seared corvina was really really good!) and the Refreshment Outpost (the plant based bratwurst was not so good). At the America pavilion we tried the beef wellington and seared sea scallop, the beef was a little over done and chewy but the scallop was cooked perfectly and very good! We ended at the Japan booth where we had the sushi donut, also very good and something Jenn gets every year! This was a great trip and we were so happy to be able to make it out for the last day! We can't wait to go again next year, this is one of our favorite EPCOT festivals for sure! Thank you for watching and we'll see you tomorrow with a new vid!
Check out the Ballinger Family here-
https://www.youtube.com/user/BallingersPresent
TheTimTracker T-Shirts are now available at
https://timtracker.com/shop
Affiliate links to the camera equipment we use:
Canon G7X Mark2:
http://amzn.to/2CxCaqD
Sony AX53:
http://amzn.to/2EPn3XO
Sony A7Sii:
http://amzn.to/2CmZPqk
Sony A7iii:
https://amzn.to/2PLWcBh
Zeiss Batis f/2.8/18mm Lens:
http://amzn.to/2H1lozy
Sony 28-70mm Lens:
http://amzn.to/2lOzo6d
Tamron f/2.8 28-75mm Lens:
https://amzn.to/2PN7LrY
GoPro Hero 5 Black:
http://amzn.to/2lPirIH
Rode Smart Lav+:
https://amzn.to/2GRz7wo
Rode Stereo VideoMic Pro:
https://amzn.to/2HdDzoG
Zoom H1n Audio Recorder:
https://amzn.to/2GSemwC
Mefoto Roadtrip Tripod:
http://amzn.to/2BPp9IY
Hello, I am TheTimTracker. Welcome to our fun and exciting Theme Park driven life! Come with me as we adventure around Orlando, Florida and explore all of the amazing places that have made Orlando a top tourist destination, and a few that no one knows about! Make sure you say hello and hit the subscribe button, because we are always doing something new. Whether it's home science experiments for kids, roller coaster POV ride alongs or Theme Park Events; you will be sure to have a blast hanging out with us! We always have fun filming new things for you guys and showing you things to do in Orlando, Florida!
779
Up Next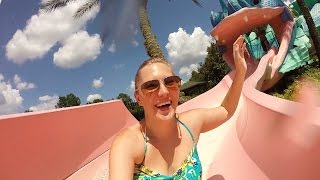 26:26
Having Fun At Walt Disney World Without Actually Going To The Parks & Finally Seeing Yehaa Bob!!!
331K Views · 5 years ago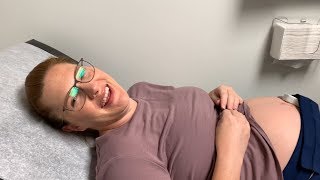 32:26
Baby Non Stress Test Update, Target Christmas Shopping Fun & Inside Out Grilled Cheese! | Home Vlog
122K Views · 1 year ago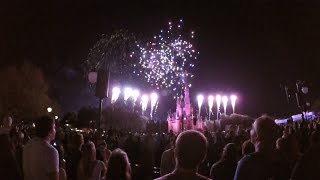 19:29
Seeing Wishes Fireworks From The New FastPass Hub Area At Disney's Magic Kingdom!!! (5.3.2015)
38K Views · 5 years ago