We Ate At EPCOT's Newest Quick Service Restaurant! | Regal Eagle Smokehouse BBQ Disney Food Review!
208,133 Views · Posted 1 year ago
In today's vlog we head to Walt Disney's EPCOT to try out the newest quick service restaurant, Regal Eagle Smokehouse: Craft Drafts & Barbecue, in the America Pavilion in the World Showcase! It was a very windy and cold day so we were happy to see that there was some indoor seating. We tried three entree items, the pulled pork butt platter, the plant based bbq jackfruit burger and the traditional bbq burger! We also tried all of the 7 sides, we liked the mac & cheese and seasoned french fries the best! We liked all of meals, too! We can't wait to get back out there and try some other entree menu items. We ended up having to leave the park right after we ate, so we did our more detailed review at home, but we talked through each menu item we tried. We hope you enjoyed trying the new BBQ quick service with us! Will you be visiting the Regal Eagle on your next trip? Let us know in the comments down below! Thank you for watching and we'll see you tomorrow with a new vid!
Other vids we mentioned in this vid!
Our last trip to EPCOT to try the brunch in World Showcase-
https://www.youtube.com/watch?v=-hW8cSlzgDg
EPCOT's International Festival of the Arts-
https://www.youtube.com/watch?v=AOHBM_ylcYQ
Best Disney day ever VIP tour-
https://www.youtube.com/watch?v=fvYktIB0vX0
Baby's first trip to Disney World-
https://www.youtube.com/watch?v=fAqVNOxe7IE
For more info about Regal Eagle-
https://disneyworld.disney.go.com/dining/epcot/regal-eagle-smokehouse/?CMP=ILC-DPFY20Q2wo0213200116A
TheTimTracker T-Shirts are now available at
https://timtracker.com/shop
Affiliate links to the camera equipment we use:
Canon G7X Mark2:
http://amzn.to/2CxCaqD
Sony AX53:
http://amzn.to/2EPn3XO
Sony A7Sii:
http://amzn.to/2CmZPqk
Sony A7iii:
https://amzn.to/2PLWcBh
Zeiss Batis f/2.8/18mm Lens:
http://amzn.to/2H1lozy
Sony 28-70mm Lens:
http://amzn.to/2lOzo6d
Tamron f/2.8 28-75mm Lens:
https://amzn.to/2PN7LrY
GoPro Hero 5 Black:
http://amzn.to/2lPirIH
Rode Smart Lav+:
https://amzn.to/2GRz7wo
Rode Stereo VideoMic Pro:
https://amzn.to/2HdDzoG
Zoom H1n Audio Recorder:
https://amzn.to/2GSemwC
Mefoto Roadtrip Tripod:
http://amzn.to/2BPp9IY
Hello, I am TheTimTracker. Welcome to our fun and exciting Theme Park driven life! Come with me as we adventure around Orlando, Florida and explore all of the amazing places that have made Orlando a top tourist destination, and a few that no one knows about! Make sure you say hello and hit the subscribe button, because we are always doing something new. Whether it's home science experiments for kids, roller coaster POV ride alongs or Theme Park Events; you will be sure to have a blast hanging out with us! We always have fun filming new things for you guys and showing you things to do in Orlando, Florida!
779
Up Next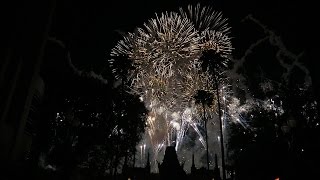 18:10
We Had A Galactic Good Time At Disney's Hollywood Studios!!!
45K Views · 5 years ago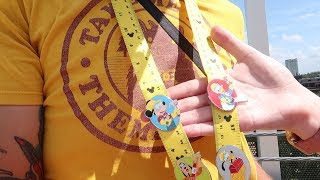 23:01
We Went Disney World Pin Trading Around The Resort Monorail Loop!
171K Views · 2 years ago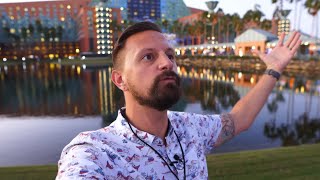 19:38
Eating All The Things At The Swan & Dolphin's Food & Wine Classic 2019! | Food Reviews & More!
88K Views · 1 year ago