Our Best Disney World Day EVER! | VIP Tour With An Infant, First Time On Smuggler's Run & More Fun!
223,308 Views · Posted 1 year ago
In today's vlog we head to Disney World for an exciting day out! Our friends invited us to join in on their VIP tour and it was Jenn's first day back to the parks to really rides some of the rides she missed so much while she was pregnant with Jackson. Jackson did get to join us on a couple of the rides as well though, which was also really special! We started our day at Animal Kingdom in Pandora the World of Avatar. He loved Navi River Journey so much! A lot of you guys suggested that one the other day and you were totally right! Then we rode Flight of Passage, which was amazing as always. We also got to eat at Satu'li Canteen, which Jenn loves, and it was still very delicious. Then we headed over to Hollywood Studios and rode Toy Story Midway Mania and Slinky Dog Dash coaster, both were so fun! We ended the say with Jenn's first ride on Smuggler's Run in Star Wars Galaxy's Edge. She did so good as the pilot and we were able to get 2 containers coaxium. All in all we had the best day EVER and this day just reminded us how much and why we love Disney so much! We're so happy that Jackson is becoming a Disney kid too! Thank you for joining us today, we hope you had just as much fun as we did! We'll see you tomorrow with a new vid!
Other vids you might like!
Our most favorite Disney day-
https://www.youtube.com/watch?v=jGwmNe6LACQ
Our home vlog where we got haircuts-
https://www.youtube.com/watch?v=grK9409TzUY
The one where we ate all the Star Wars food-
https://www.youtube.com/watch?v=EuAnyHWadtI
Jackson's first Disney trip-
https://www.youtube.com/watch?v=fAqVNOxe7IE
First time in Galaxy's Edge-
https://www.youtube.com/watch?v=NSWaaVT9sBU
First time on Rise of the Resistance-
https://www.youtube.com/watch?v=1aYrJqRvmlw
TheTimTracker T-Shirts are now available at
https://timtracker.com/shop
Affiliate links to the camera equipment we use:
Canon G7X Mark2:
http://amzn.to/2CxCaqD
Sony AX53:
http://amzn.to/2EPn3XO
Sony A7Sii:
http://amzn.to/2CmZPqk
Sony A7iii:
https://amzn.to/2PLWcBh
Zeiss Batis f/2.8/18mm Lens:
http://amzn.to/2H1lozy
Sony 28-70mm Lens:
http://amzn.to/2lOzo6d
Tamron f/2.8 28-75mm Lens:
https://amzn.to/2PN7LrY
GoPro Hero 5 Black:
http://amzn.to/2lPirIH
Rode Smart Lav+:
https://amzn.to/2GRz7wo
Rode Stereo VideoMic Pro:
https://amzn.to/2HdDzoG
Zoom H1n Audio Recorder:
https://amzn.to/2GSemwC
Mefoto Roadtrip Tripod:
http://amzn.to/2BPp9IY
Hello, I am TheTimTracker. Welcome to our fun and exciting Theme Park driven life! Come with me as we adventure around Orlando, Florida and explore all of the amazing places that have made Orlando a top tourist destination, and a few that no one knows about! Make sure you say hello and hit the subscribe button, because we are always doing something new. Whether it's home science experiments for kids, roller coaster POV ride alongs or Theme Park Events; you will be sure to have a blast hanging out with us! We always have fun filming new things for you guys and showing you things to do in Orlando, Florida!
779
Up Next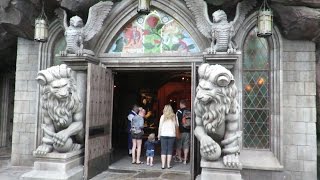 35:15
Be Our Guest Breakfast At Magic Kingdom & Universal Studios Orlando Fun!!!
485K Views · 5 years ago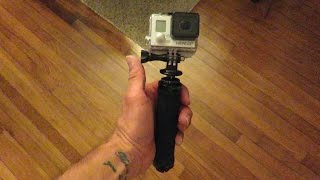 13:44
Disney Bans Selfie Sticks?!? (6.25.2015)
39K Views · 5 years ago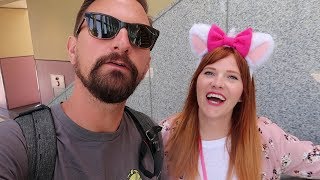 17:31
Tokyo Disneyland Fun! | Dark Rides, Small World & Delicious Food!
154K Views · 2 years ago