Walt Disney World Epcot Test Track Construction Update June 8th 2012
2,658 Views · Posted 8 years ago
Here's a look at the construction going on at Epcot for Test Track. A quick look over the construction walls at the end of the video.
Filmed on June 8th, 2012. 6/08/2012
2nd channel:
http://youtube.com/iThemePark
Facebook: http://facebook/iThemePark
Twitter:
http://twitter.com/ThemeParkTours
Blog:
http://themeparktours.blogspot.com/
My Store (on
Amazon.com)
http://astore.amazon.com/themeparktours-20
In January 2012, Disney Parks announced plans to renovate Test Track during the second and third quarters of the
year.[2]
As part of the update, Test Track's sponsor will become General Motors' Chevrolet marque instead of GM as a whole. The new additions include a pre-show area where guests will "design" a new car for testing in the Chevrolet Design Center, then they will board Test Track's existing six-passenger ride vehicles, to be known as "SimCars", to see how their design fares on the Center's driving course. The experience concludes in a renovated showroom featuring current and future Chevrolet products. On April 27, 2012, Walt Disney's Jennifer Fickley-Baker released a set of concept design photos. Within the photos, it was confirmed that the ride will have 4 main tests: Capability, Efficiency, Responsiveness and Power. As of now, the "refurbished" Test Track is scheduled to reopen on November 30th, 2012.
997
Video Categories
Up Next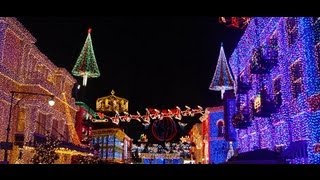 21:04
A Disney Christmas Trip!!! (12.11.12)
27K Views · 7 years ago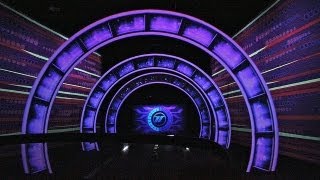 5:25
Test Track 2.0 Front Row HD POV Epcot - Walt Disney World FULL RIDE 1080p
386K Views · 7 years ago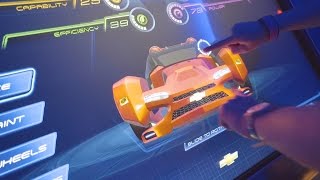 8:24
Test Track Presented by Chevrolet, Epcot, Walt Disney World Resort
6K Views · 3 years ago