Top Three Rooftop Restaurants at the Walt Disney World Resort
2,422 Views · Posted 7 months ago
What's up Insiders! Today we're taking you to the top three rooftop dining experiences at the Walt Disney World Resort. So, join us as we give you an overview of the visual and culinary feasts you can enjoy sky-high with stunning views of the most magical place on earth!
Up first, Topolino's Terrace! The newest Rooftop experience at Walt Disney World. Located at Disney's Riviera Resort, you can enjoy a taste of the flavors of the French riviera at this French and Italian inspired cuisine restaurant. This signature dining experience will have you saying ooh, lala, from the antipastos to the main entrees. From handcrafted pastas and imported wines, you'll almost forget where you're actually vacationing! Don't miss the Burrata con Panna. It is divine!
Did you know Topolino is Italian for Mickey Mouse? It's no wonder Disney decided to bring us a new, and our new favorite, Character dining experience to Topolino's Terrace! Enjoy Breakfast a la art with your pals Mickey, Minnie, Donald, and Daisy! Donning adorable new outfits, this character breakfast will delight your whole crew! The menu is a Prix fix offering with pastries to share, an entrée selection and a non-alcoholic drink of your choice. The pastries were fresh, the coffee was perfect, and the main entrée was wonderful! Reservations are going fast, so be sure to lock those in early for your next visit!
Up next, we're swept up to Toledo, a Spanish-inspired restaurant with incredible Tapas, steak, and seafood on the menu! Located at the new Gran Destino Tower at Disney's Coronado Springs resort, this rooftop restaurant is spectacular! The colorful lighted ceiling will draw your eyes as soon as you walk in. But make sure you still enjoy the sweeping views of the resort from the floor to ceiling windows that surround the restaurant. This one should definitely go on your Disney date night bucket list!
And finally, we return home to the OG rooftop restaurant that still tops our list, California Grill, located at Disney's Contemporary Resort.
We hope you enjoyed our Walt Disney World rooftop dining overview! Be sure to subscribe and turn on those notifications so you don't miss any insider insights we have coming up. See ya real soon!
Visit Inside the Magic every day for all the best news and entertainment from the worlds of themed entertainment, pop culture, and more!
More theme park fun:
WEBSITE:
https://insidethemagic.net/
FACEBOOK:
https://www.facebook.com/insidethemagic/
TWITTER:
https://twitter.com/InsideTheMagic
INSTAGRAM:
https://www.instagram.com/itmnews/
NEWSLETTER:
https://insidethemagic.net/newsletter/
#DisneyDining #DeliciousDisney #WaltDisneyWorld
1462
Up Next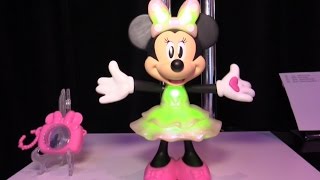 8:22
New Disney Mattel toys at Toy Fair 2015 - Mickey and Minnie, Toy Story, Cars, Planes
13K Views · 5 years ago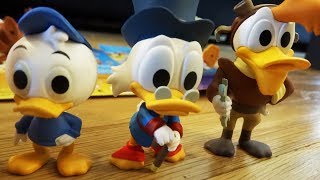 16:31
Disney Afternoon Mystery Minis from Funko UNBOXING / REVIEW (Part 2)
5K Views · 2 years ago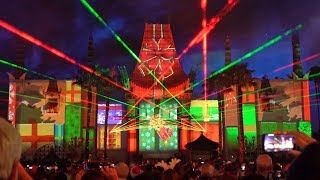 13:47
Jingle Bell, Jingle BAM! Fireworks Show, Disney's Hollywood Studios 2018
2K Views · 1 year ago