Most Romantic Restaurants at Disney Springs | Disney Date Nights
2,457 Views · Posted 7 months ago
Disney Date Nights are so special! There's just something about the magic and pixie dust that makes them extra special!
In this video, we're highlighting the most romantic restaurants you can enjoy during your date night at Disney Springs!
First up, Enzo's Hideaway!
Hideout with your date at this secluded and sexy tunnel bar where you can enjoy prohibition-era cocktails in a 1920s speakeasy-vibe. Enjoy the sharable Cured Meat & Artisan Cheeses, Nonna's Pasta for Two, among other Bella Notte date night pics!
On Sundays, you can even Bring Your Own Wine Bottle. Bonus! There is no corkage fee with Sunday Supper
Make sure you check out the great live music throughout Disney Springs each night. They set the mood and make the evening extra special!
For the more adventurous diners, Morimoto Asia. A signature dining experience with a very classy vibe. Enjoy fine Pan-Asian cuisine imagined by none other than Iron Chef America's Chef Morimoto.
To the side of the restaurant, a separate entrance to the Forbidden Lounge Sushi Bar, It doesn't get more date night sexy than that!
If waterfront dining and an oyster bar don't scream date night, we're not sure what does! The Boathouse Restaurant offers all these things and more! This American style Seafood and Steakhouse features upscale, signature waterfront dining, for a Florida-Style Surf and Turf experience.
After you dine, check out the adorable vintage Amphicars. You can watch them launch or even enjoy your own romantic captain guided Amphicar Tour.
Right across from the Boathouse is Wine Bar George. Master Sommelier George Miliotes offers masterfully paired wine and food to give your evening and your tastebuds a night to remember!
And last but not least, the iconic Paddlefish restaurant. Voted this spot "Best Seafood Restaurant" in 2018, guests can feast on fan-favorites like Maine lobster, ceviche and king crab. And y'all. We KNOW guacamole is extra! But so are our Disney Date nights, so don't be stingy and splurge on this tableside guac, You won't regret it!
Well, folks, that completes our favorite, and most romantic date night restaurants at Disney Springs. Need more ideas? Check out our Disney Resort Rooftop Dining video (
https://www.youtube.com/watch?v=XMAiQeW9ffE)
, or hit us up in the comments for more video requests we can bring your way! See ya real soon!
Visit Inside the Magic every day for all the best news and entertainment from the worlds of themed entertainment, pop culture, and more!
#DisneySprings #DisneyDatenights #DisneyRestaurants
More theme park fun:
WEBSITE:
https://insidethemagic.net/
FACEBOOK:
https://www.facebook.com/insidethemagic/
TWITTER:
https://twitter.com/InsideTheMagic
INSTAGRAM:
https://www.instagram.com/itmnews/
NEWSLETTER:
https://insidethemagic.net/newsletter/
1462
Up Next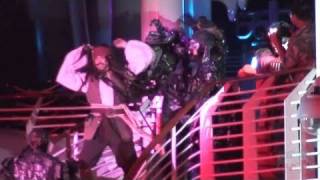 1:41
Pirates IN the Caribbean Jack Sparrow stage show clip on the Disney Dream cruise ship
37K Views · 9 years ago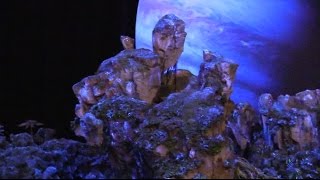 2:08
AVATAR model closer look for Walt Disney World at D23 Expo 2015
20K Views · 5 years ago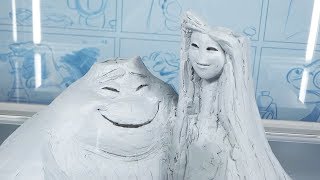 4:38
Pixar Shorts Film Festival models and art display during Pixar Fest at Disneyland Resort
4K Views · 2 years ago