Mickey & Minnie's Runaway Railway Now Open At Hollywood Studios! | Easter Eggs, Full Ride POV & More
200,619 Views · Posted 2 years ago
In today's vlog we head to Disney's Hollywood Studios for the media preview of the all new Mickey & Minnie's Runaway Railway! We got to ride the ride a few times, show you guys the full ride through POV, and give our first impressions and ride review! We also get to see some of the all new merch for the ride and even buy some brand new Mickey ears. We were also able to stay for the ride opening dedication ceremony that evening, it was so cool to see Mickey and the rest of the fab five doing a dance routine to celebrate the new ride! We had an awesome time at the event and we think the ride is a solid addition to Disney's Hollywood Studios, we want to know what you think though, leave some comments down below! Thank you for watching and we'll see you tomorrow with a new vid! Nothing can stop us now!
Other vids we mention in this vid!
Great Movie Ride's last day-
https://www.youtube.com/watch?v=2TWz5_I0ZOM
How to get your Rise of the Resistance boarding pass-
https://www.youtube.com/watch?v=11Aqr8MQ_co
Riding Rise of the Resistance-
https://www.youtube.com/watch?v=1aYrJqRvmlw
Our best Disney day ever!!-
https://www.youtube.com/watch?v=fvYktIB0vX0
Baby's first time at Disney World-
https://www.youtube.com/watch?v=fAqVNOxe7IE
TheTimTracker T-Shirts are now available at
https://timtracker.com/shop
Affiliate links to the camera equipment we use:
Canon G7X Mark2:
http://amzn.to/2CxCaqD
Sony AX53:
http://amzn.to/2EPn3XO
Sony A7Sii:
http://amzn.to/2CmZPqk
Sony A7iii:
https://amzn.to/2PLWcBh
Zeiss Batis f/2.8/18mm Lens:
http://amzn.to/2H1lozy
Sony 28-70mm Lens:
http://amzn.to/2lOzo6d
Tamron f/2.8 28-75mm Lens:
https://amzn.to/2PN7LrY
GoPro Hero 5 Black:
http://amzn.to/2lPirIH
Rode Smart Lav+:
https://amzn.to/2GRz7wo
Rode Stereo VideoMic Pro:
https://amzn.to/2HdDzoG
Zoom H1n Audio Recorder:
https://amzn.to/2GSemwC
Mefoto Roadtrip Tripod:
http://amzn.to/2BPp9IY
Hello, I am TheTimTracker. Welcome to our fun and exciting Theme Park driven life! Come with me as we adventure around Orlando, Florida and explore all of the amazing places that have made Orlando a top tourist destination, and a few that no one knows about! Make sure you say hello and hit the subscribe button, because we are always doing something new. Whether it's home science experiments for kids, roller coaster POV ride alongs or Theme Park Events; you will be sure to have a blast hanging out with us! We always have fun filming new things for you guys and showing you things to do in Orlando, Florida!
779
Up Next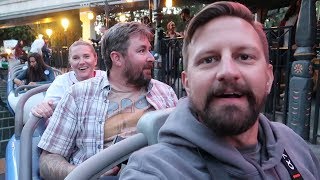 18:22
More Disneyland Pixarfest Fun!! | Ride POVs, Delicious Foods & ALL NEW Fireworks Show!
191K Views · 4 years ago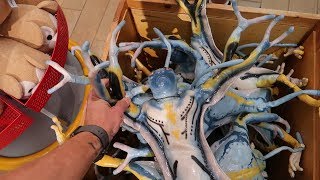 14:11
Holiday Shopping At The Disney Outlet!! | Disney Character Warehouse Vineland Location!
72K Views · 3 years ago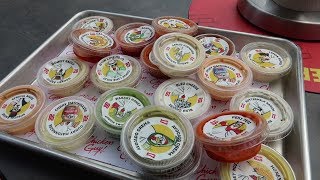 21:46
We Tried 19 Sauces At Chicken Guy & The NEW 4 Rivers Taco Cone! | Disney Food Review
130K Views · 3 years ago