Marvel Day at Sea | Disney Cruise Line
3,353 Views · Posted 7 months ago
During one heroic day of your voyage, you can encounter some favorite Characters from the Marvel Universe – including Black Panther, Captain America, Spider-Man and Captain Marvel. You can even meet the gang from Guardians of the Galaxy! Plus enjoy a dynamic deck party, a Doctor Strange stage show and more -
http://di.sn/60011mD0L
Select 5-night Bahamian and Caribbean cruises from Miami Jan – Mar 2021.
SUBSCRIBE:
http://di.sn/q7h
About Disney Cruise Line:
Disney Cruise Line offers a vacation experience unlike any other that magically brings families together while providing unparalleled kid fun and relaxing adult time. Discover what sets us apart during a one-of-a-kind voyage that includes the world-class hospitality, legendary service and attention to detail that Disney is famous for—it's magic only Disney could provide.
Connect with Disney Cruise Line Online:
Visit the Disney Cruise Line WEBSITE:
http://di.sn/p82
Like Disney Cruise Line on FACEBOOK:
http://di.sn/q7j
Follow Disney Cruise Line on TWITTER:
http://di.sn/iEO
Follow Disney Cruise Line on INSTAGRAM:
http://di.sn/60010ESD
Follow Disney Cruise Line on PINTEREST:
http://di.sn/60060ESr
Connect with Disney Parks Online:
Visit the Disney Parks WEBSITE:
http://di.sn/hF6
Like Disney Parks on FACEBOOK:
http://di.sn/hEO
Follow Disney Parks on TWITTER:
http://di.sn/t86
Follow Disney Parks on TUMBLR:
http://di.sn/6000fkMs
Marvel Day at Sea | Disney Cruise Line
http://www.youtube.com/user/disneyparks
1678
Up Next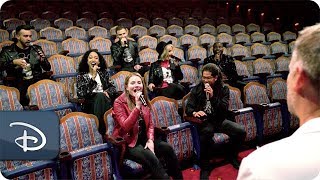 2:06
Disney's DCappella sings in celebration of "The Lion King"
2K Views · 10 months ago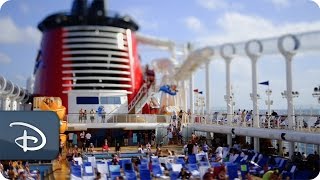 2:05
Disney Cruise Line Tilt-Shift Video | 4 Nights on a Disney Cruise
158K Views · 5 years ago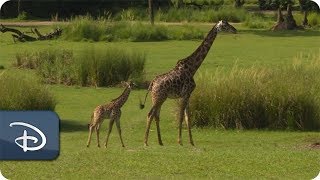 0:01
Welcome Giraffe Calf to Kilimanjaro Safaris at Disney's Animal Kingdom
13K Views · 2 years ago