Inspiration from the Pros: Madeline Sharafian
1,090 Views · Posted 2 years ago
We recently chatted with Madeline Sharafian, a Lead Story Artist for Disney and Pixar's Onward! Check out this exclusive interview with Madeline to see what it's like to work at Pixar, how she was inspired to follow her dreams, and her advice for aspiring young artists.
To learn more, visit:
http://di.sn/60051oBN5
SUBSCRIBE:
http://di.sn/60058Ej7z
About Walt Disney World: At Walt Disney World, you've got a whole fantastic world to celebrate in! With four spectacular theme parks and two water parks plus the most amazing shopping, dining and recreation magic imaginable, it's no wonder all of life's special moments are made even more enjoyable when you celebrate at Walt Disney World.
Connect with Walt Disney World Online:
Visit the Walt Disney World WEBSITE:
http://di.sn/60078Edxx
Like Walt Disney World on FACEBOOK:
http://di.sn/60038EdiZ
Follow Walt Disney World on TWITTER:
http://di.sn/60048Ed9r
Follow Walt Disney World on INSTAGRAM:
http://di.sn/60050EUh
Follow Walt Disney World on PINTEREST:
http://di.sn/60020EqG
Connect with Disney Parks Online:
Visit the Disney Parks WEBSITE:
http://di.sn/60008EdEn
Follow Disney Parks on TWITTER:
http://di.sn/60098EdBv
Follow Disney Parks on TUMBLR:
http://di.sn/6000fkMs
Inspiration from the Pros: Madeline Sharafian:
http://www.youtube.com/user/disneyparks
1678
Up Next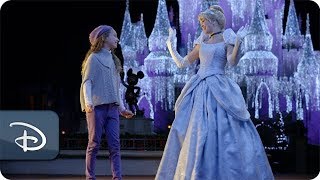 2:12
Disney Parks Moms Panel | Holidays at the Magic Kingdom Park
9K Views · 3 years ago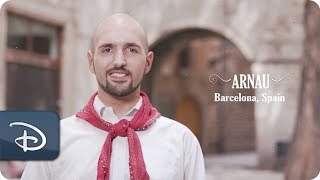 0:48
Helpful Spanish Phrases for Your Disney European Cruise
3K Views · 4 years ago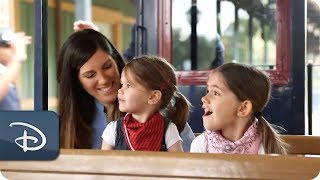 1:26
#DisneyKids: Walt Disney World Railroad | Magic Kingdom
12K Views · 5 years ago