Director of Fun With Kylie Cantrall & Maxwell Acee Donovan | Disney Cruise Line
3,232 Views · Posted 2 years ago
Join Kylie Cantrall and Maxwell Acee Donavan from Disney Channel's "Gabby Duran and the Unsittables" as they learn how to be the best babysitters in the galaxy on a Disney cruise!
From deck parties and Broadway-quality shows to awesome kids clubs and exclusive teen and tween hangouts, find out about all of the fun and relaxation you can enjoy on a Disney Cruise -
http://di.sn/60091oOIS
SUBSCRIBE:
http://di.sn/q7h
About Disney Cruise Line:
Disney Cruise Line offers a vacation experience unlike any other that magically brings families together while providing unparalleled kid fun and relaxing adult time. Discover what sets us apart during a one-of-a-kind voyage that includes the world-class hospitality, legendary service and attention to detail that Disney is famous for—it's magic only Disney could provide.
Connect with Disney Cruise Line Online:
Visit the Disney Cruise Line WEBSITE:
http://di.sn/p82
Like Disney Cruise Line on FACEBOOK:
http://di.sn/q7j
Follow Disney Cruise Line on TWITTER:
http://di.sn/iEO
Follow Disney Cruise Line on INSTAGRAM:
http://di.sn/60010ESD
Follow Disney Cruise Line on PINTEREST:
http://di.sn/60060ESr
Connect with Disney Parks Online:
Visit the Disney Parks WEBSITE:
http://di.sn/hF6
Like Disney Parks on FACEBOOK:
http://di.sn/hEO
Follow Disney Parks on TWITTER:
http://di.sn/t86
Follow Disney Parks on TUMBLR:
http://di.sn/6000fkMs
Director of Fun With Kylie Cantrall & Maxwell Acee Donovan | Disney Cruise Line
http://www.youtube.com/user/disneyparks
1678
Up Next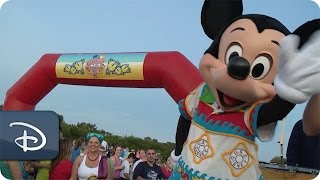 1:36
Castaway Cay Challenge - runDisney | Disney Cruise Line
49K Views · 7 years ago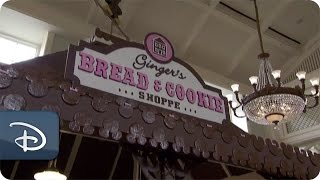 2:01
Gingerbread Time at Disney's BoardWalk Inn | Walt Disney World
16K Views · 6 years ago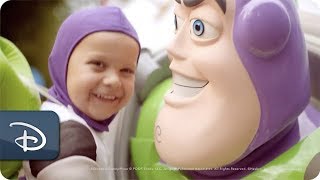 0:16
It's Never Too Soon to Chase Dreams | Planning for Little Ones at Walt Disney World Resort
3K Views · 2 years ago