Cirque du Soleil - Drawn to Life - World Premiere at Disney Springs
11,857 Views · Posted 2 years ago
Set your imagination in motion with Drawn to Life—a love letter to the art of Disney animation. In this first-ever creative collaboration between Cirque du Soleil and Disney, journey into a whimsical world of animation where an animator's desk becomes the stage and drawings come alive. It's the magic of Walt Disney Animation interpreted through dazzling performances and the acrobatic mastery of Cirque du Soleil. Residency opening April 2020. See it live, only at Disney Springs.
Learn More:
https://disneyworld.disney.go.com/entertainment/disney-springs/cirque-du-soleil/
About Walt Disney World: At Walt Disney World, you've got a whole fantastic world to celebrate in! With four spectacular theme parks and two water parks plus the most amazing shopping, dining and recreation magic imaginable, it's no wonder all of life's special moments are made even more enjoyable when you celebrate at Walt Disney World.
Connect with Walt Disney World Online:
Visit the Walt Disney World WEBSITE:
http://di.sn/60078Edxx
Like Walt Disney World on FACEBOOK:
http://di.sn/60038EdiZ
Follow Walt Disney World on TWITTER:
http://di.sn/60048Ed9r
Follow Walt Disney World on INSTAGRAM:
http://di.sn/60050EUh
Follow Walt Disney World on PINTEREST:
http://di.sn/60020EqG
Connect with Disney Parks Online:
Visit the Disney Parks WEBSITE:
http://di.sn/60008EdEn
Follow Disney Parks on TWITTER:
http://di.sn/60098EdBv
Follow Disney Parks on TUMBLR:
http://di.sn/6000fkMs
1678
Up Next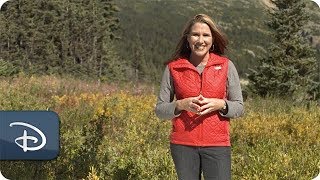 2:30
A Mom's Take: Wilderness & Wildlife Adventures in Alaska | Disney Cruise Line
1K Views · 3 years ago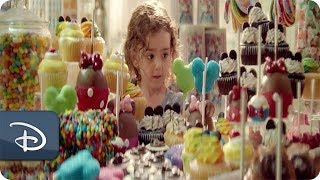 0:31
That's the Power of Magic – A Whole New World | Walt Disney World
1M Views · 4 years ago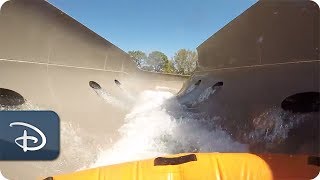 0:46
Slide Through Miss Adventure Falls at Disney's Typhoon Lagoon Water Park
26K Views · 5 years ago