Boarding Group Process for Star Wars: Rise of the Resistance
11,609 Views · Posted 8 months ago
The Rise of the Resistance is the latest and greatest attraction at Walt Disney World and will soon open at Disneyland. Because it's so popular the ride is currently only available to those fortunate enough to snag a covet Boarding Group ticket so that they can join the Virtual Queue. But how do you get a Boarding Group ticket? What is the Virtual Queue? How can you assure that you won't miss a chance to experience Rise of the Resistance?
We have all of these answers and more as Inside the Magic Reporter, Emille gives us a first-hand account at the Boarding Group / Virtual Queue process for the Star Wars: The Rise of the Resistance attraction at Disney's Hollywood Studios. Need more information check out
https://insidethemagic.net/2019/12/everything-you-need-to-know-rise-of-the-resistance-ec1/
Hop aboard and become part of the story that has you supporting the Resistance. This leads us on a mission to a secret base manned by members of the Resistance. But on our journey, the transport ship is overtaken by the First Order requiring us to make a daring escape (since we can reveal the secret base's location) which is at the heart of this attraction.
During the escape, we encountered Stormtroopers, Kylo Ren, and General Hux to name a few. Finally boarding an escape pod we break free and make our way back home!
Visit Inside the Magic every day for all the best news and entertainment from the worlds of themed entertainment, pop culture, and more!
More theme park fun:
WEBSITE:
https://insidethemagic.net/
FACEBOOK:
https://www.facebook.com/insidethemagic/
TWITTER:
https://twitter.com/InsideTheMagic
INSTAGRAM:
https://www.instagram.com/itmnews/
NEWSLETTER:
https://insidethemagic.net/newsletter/
1462
Up Next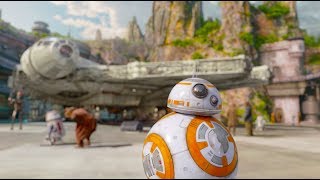 1:11
Star Wars: Galaxy's Edge model fly-through for Walt Disney World, Disneyland at D23 Expo 2017
16K Views · 3 years ago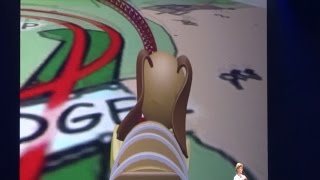 0:57
Slinky Dog Toy Story roller coaster POV for Walt Disney World at D23 Expo 2015
54K Views · 5 years ago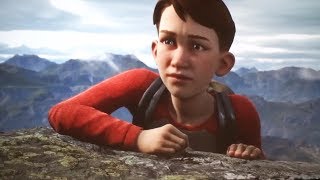 6:33
Epic Games / Unreal Engine presentation at Disney Accelerator demo day 2017
3K Views · 2 years ago