Best Place to watch Magic Kingdom Fireworks- Disney's Polynesian Resort
2,472 Views · Posted 7 months ago
Disney's firework spectaculars are beyond comparison; and watching them front and center from inside the theme parks is an unbeatable, pixie-dusted experience! However, there are other equally magical spots to watch Disney's fireworks from outside of the theme parks, music piped in and all!
In this video, Inside the Magic reporter Emille shares her favorite spot to watch Magic Kingdom's fireworks from outside of the park. Her top spot? The Beach at Disney's Polynesian Village Resort!
Guests at The Walt Disney World Resort are welcome to stop by and explore Disney's Resort Hotels during their stay. Resort amenities, like the resort pools, are exclusive to guests staying at the resort. But if you find yourself enjoying dinner at any of the fabulous dining options in any of the Disney resort hotels, be sure to take some time to explore the grounds and dream up your next vacation.
Disney's Polynesian Village resort is home to fan-favorite restaurants like 'Ohana and Kona Cafe. You can also enjoy a tasty DOLE WHIP® at the Pineapple Lanai or the beloved Tonga Toast the resort's Quick Service restaurant,
Capt. Cook's
, without reservations!
So, next time you're at Disney's Polynesian Village Resort, grab some DOLE WHIP® and head down to the beach to enjoy the fireworks. They are truly spectacular!
Visit Inside the Magic every day for all the best news and entertainment from the worlds of themed entertainment, pop culture, and more!
#MagicKingdom #WaltDisneyWorldResort #DisneyFireworks
More theme park fun:
WEBSITE:
https://insidethemagic.net/
FACEBOOK:
https://www.facebook.com/insidethemagic/
TWITTER:
https://twitter.com/InsideTheMagic
INSTAGRAM:
https://www.instagram.com/itmnews/
NEWSLETTER:
https://insidethemagic.net/newsletter/
1462
Up Next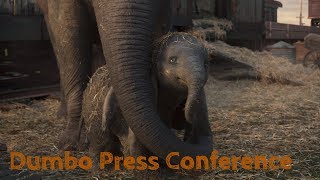 34:24
Disney's Dumbo Press Conference with Tim Burton and the Cast
2K Views · 1 year ago
0:00
Mickey's Royal Friendship Faire at Magic Kingdom in Walt Disney World
3K Views · 2 years ago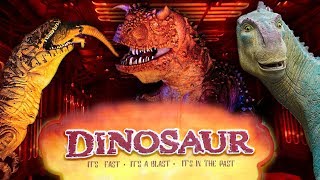 3:39
DINOSAUR at Disney's Animal Kingdom Ride POV
6K Views · 1 year ago