A Trip To Cape May Cafe At Disney's Beach Club Resort For Dinner & Baby's First Skyliner Trip!
134,073 Views · Posted 2 years ago
In today's vlog we head to the Walt Disney World Beach Club Resort to have dinner at Cape May Cafe with some friends! We've never been before so it was a first for us. We wanted to see if this seafood dinner buffet would be worth it for someone who doesn't necessarily love seafood. This buffet is pretty well know for the all you can eat crab legs! Jenn was pretty excited about this, but before we head in for dinner, we were a bit early for our reservation so we thought we'd take Jackson on his very first Skyliner trip! Because it was already starting to get dark when we began our Skyliner journey, Jackson was loving seeing all of the bright lights as they flashed by! Also the Skyliner was a great place to nurse, if that's something you're looking to do. Then we head into the resort for our dinner reservation. We give a tour of the full buffet and then have dinner and head home where we talk about our thought on dinner and if the buffet at Cape May Cafe was worth it or not. We had a great time with the Ballingers though and we're so happy that Jackson and Luke could meet! Thank you for watching and we'll see you tomorrow with a new vid!
Other vids we mentioned in this vid!
Our first time on the Disney Skyliner-
https://www.youtube.com/watch?v=hIo9Q2BGTxM
Trying the villain themed treats at the Contemporary Resort-
https://www.youtube.com/watch?v=im6AUaHRdiM
Disney's Beach Club Resort full & detailed tour-
https://www.youtube.com/watch?v=_SbotS1p4yg
Jackson is 3 months old now!-
https://www.youtube.com/watch?v=5VPteOwWDbA
Check out the Ballinger Family's channel here-
https://www.youtube.com/user/BallingersPresent
TheTimTracker T-Shirts are now available at
https://timtracker.com/shop
Affiliate links to the camera equipment we use:
Canon G7X Mark2:
http://amzn.to/2CxCaqD
Sony AX53:
http://amzn.to/2EPn3XO
Sony A7Sii:
http://amzn.to/2CmZPqk
Sony A7iii:
https://amzn.to/2PLWcBh
Zeiss Batis f/2.8/18mm Lens:
http://amzn.to/2H1lozy
Sony 28-70mm Lens:
http://amzn.to/2lOzo6d
Tamron f/2.8 28-75mm Lens:
https://amzn.to/2PN7LrY
GoPro Hero 5 Black:
http://amzn.to/2lPirIH
Rode Smart Lav+:
https://amzn.to/2GRz7wo
Rode Stereo VideoMic Pro:
https://amzn.to/2HdDzoG
Zoom H1n Audio Recorder:
https://amzn.to/2GSemwC
Mefoto Roadtrip Tripod:
http://amzn.to/2BPp9IY
Hello, I am TheTimTracker. Welcome to our fun and exciting Theme Park driven life! Come with me as we adventure around Orlando, Florida and explore all of the amazing places that have made Orlando a top tourist destination, and a few that no one knows about! Make sure you say hello and hit the subscribe button, because we are always doing something new. Whether it's home science experiments for kids, roller coaster POV ride alongs or Theme Park Events; you will be sure to have a blast hanging out with us! We always have fun filming new things for you guys and showing you things to do in Orlando, Florida!
779
Up Next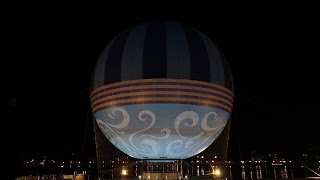 8:57
A New Project, Delicious Coffee & A Quick Trip To Disney Springs To See What's New!
43K Views · 5 years ago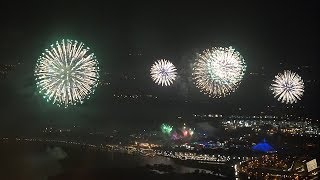 9:07
Watching Walt Disney World's 4th Of July Fireworks From A Private Plane!
81K Views · 3 years ago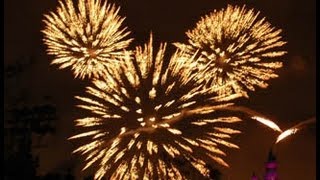 17:50
New Year's Day At Disney!!! (1.1.13)
72K Views · 9 years ago